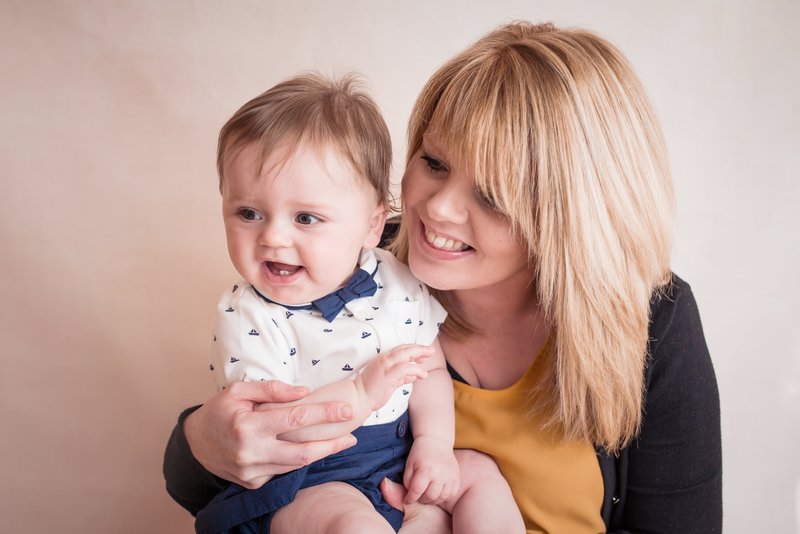 One Stop Baby Shop is an online baby store based in Dundee, Scotland, I aim to fulfill many of you and your baby needs in one store. I started my online business in April 2016 whilst on Maternity leave after having my son Cameron. I felt that there was a need for an online store that provided a variety of much needed baby products with a bit of personality and understanding behind it. I love running my small business as not only does it allow me to spend more time with my little boy it also gives me an opportunity to provide you with these lovely products.
I aim to provide you with good quality products at affordable prices. I have a selection of Handmade products, Amber Anklets, Silicone Teething Necklaces, Teething Rings, Baby Milestone Cards, Baby Wardrobe Dividers, Pom Pom Hats, Funky Giraffe Dribble Bibs, & Lots More.
We are also very excited to now be stocking the amazing Belo Teething Mit by Belo & Me.
I aim to bring new products to the store regularly in order to help you and your baby with your everyday needs. I am very passionate about my service and quality of my products and aim to provide you with excellent customer service and speedy delivery so that you can have your much needed products delivered to you within just a few days.
Thank you for visiting my website, Judith x
One Stop Baby Shop ships within the UK.
Proprietor: Judith Maguire, 46 Colin Gibson Drive Monifieth, Dundee, Scotland, UK